The Best Doctor Who Toys for 2022
Image Credit: Andrew Martin
Do you remember how you felt when you heard that the iconic BBC TV Sci-Fi series Doctor Who was going to be rebooted in 2005?
Personally, I have to admit I was sceptical.  You see, I loved Doctor Who as a kid; it was a family bonding moment, sitting down in front of the TV on a Saturday night with my parents and my sister, watching as each week the Doctor fought off aliens, monsters and robots.
They announced that the Doctor would be played by Christopher Eccleston, a serious actor with a seriously northern accent. His companion was to be Billie Piper, ex teen pop princess. I scoffed, but well, I thought I'd give it a chance, you know, I'd just watch one episode.
Well, I certainly had to eat my words. It was stunning - a total re-imagination of the series, respectful of the original but bang up to date. I loved it.  So did my then 5 year old son, and so watching Doctor Who became a hotly anticipated weekly event. Christmas and birthdays were guaranteed to include Doctor Who action figures, Doctor Who toys, Doctor Who games, books and clothing.
When my younger son was old enough to enjoy the programme he joined the ranks of Doctor Who fans as well.
Fast forward now to 2022. To be honest, while I loved David Tennant, I had not really liked the last two Doctors so much, and the stories were beginning to get a bit stale for me. But, I decided that I would give the 13th Doctor, Jodie Whittaker, a chance, just like I had the others. For me it has been as if The Doctor has returned once more. I love Jodie Whittaker's practical Northern Doctor, her resourceful companions and once more the stories are exciting.
In 2022 we will be saying goodbye to Jodie Whittaker's Doctor, but will see the return of the amazing Russell T. Davies as showrunner. The doctor will return.
I feel like a kid again, and since the kids are almost still young enough for Doctor Who toys, games and books, here is what I will telling Santa to bring the kids (and possibly me as well….)
Doctor Who: Official Annual 2022
The Doctor Who Annual was always on the list to Santa and he never failed us. The Doctor Who: Official Annual 2022 has stories about the 13th Doctor as well as quizzes, puzzles and games.
Doctor Who - Series 13 - Flux
Doctor Who - Series 13 - Flux will be available on DVD and Blu-ray on 24th January 2022. Bonus features to be announced.
The Thirteenth Doctor Action Figure
For starters I definitly need this Thirteenth Doctor Action Figure to sit on my desk to remind me that women can do anything, including be Doctor Who. My kid's 10th Doctor action figure was played with to destruction.
I love that she found her outfit in a Sheffield charity shop, an eclectic mix that harks back to the glory days of Tom Baker, Colin Baker and Peter Davidson.
Thirteenth Doctor Sonic Screwdriver Toy
A new Doctor always finds away to make the sonic scredriver their own, and true to form the Thirteenth Doctor's is made from Sheffield Steel. This Thirteenth Doctor Sonic Screwdriver Toy is a must have for any Doctor Who fan - several different incarnations of the legendary Sonic Screwdriver have lived in our toybox.
Doctor Who: Dr. Thirteenth
Along with Doctor Who, my kids also loved the Mr. Men. Adam Hargreaves, son of Roger Hargreaves who created the Mr. Men and Little Misses has put together a crazy Mr. Men/Dr Who mash-up, with a book featuring every single incarnation of the Doctor, including Jodie Whittaker's thirteenth Doctor.
Doctor Who: Dr. Thirteenth is the book which also includes companions Yaz, Graham and Ryan.
Doctor Who Trivial Pursuit Game
Test your knowledge of all 13 Doctors with the Doctor Who Trivial Pursuit Game. Featuring 600 questions about the Doctor, plus plenty of questions about the Daleks, the Cybermen and all your favourite companions.
Dr. Who Doctor POP Vinyl Figure
Funko POP collectors will love this Dr. Who Doctor POP Vinyl Figure of the 13th Doctor all dressed up ready to do some welding.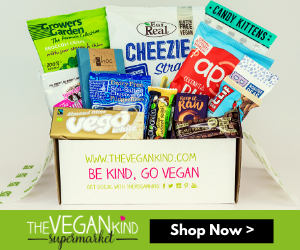 Doctor Who Tardis Digital Projection Alarm Clock
Don't you just hate it when you get caught out with wibbly-wobbly timey-wimey? I reckon you would always be able to avoid it and stay one step ahead with this Doctor Who Tardis Digital Projection Alarm Clock. Naturally you will hear a Tardis sound and a blue glow when the alarm sounds.
Doctor Who TARDIS Duvet Cover
I never went as far as to create a Doctor Who themed bedroom but a Doctor Who duvet set went down very well. This Official BBC Doctor Who TARDIS Single Duvet Cover is really cool, so kids can transport themselves to dreamland.
Doctor Who Colouring Book
Ever thought that the TARDIS should be pink? Or psychedelic? Maybe the fourth Doctor should tone it down in an outfit of subtle grey and beige?
Here's your chance - you can colour all your favourite Doctor Who characters and scenes just how you like in this Doctor Who Colouring Book. This book has been out for a couple of years now so it doesn't have the newest Doctor in it, but I'm a colouring addict so i don't care!
Plush Adipose Toy
The Doctor's cutest ever adversary is available as this quite adorable cuddly Plush Adipose Toy. Just the thing to curl up with when saving the universe (again) starts to get to you.
More Doctor Who Fun!: Doctor Who Free Colouring Pages and Printables
Last updated: 23th December 2021
---
About eParenting: eParenting was started by Jacqui O'Brien in 2004. At the time her kids were 1 and 4 and kept her nice and busy. Now they are teenagers and still keeping her pretty busy!