Family Movies In Cinemas for February Half Term 2022
As the half term holidays comes around again, are you trying to find things to do in February Half Term 2022?
An afternoon at the cinema is always a good option!
Here is what's coming up in the cinema in January and February 2022.
Movie fans may also like our sneak peek at the most exciting family movies coming up in 2022, including new Disney and Pixar releases and the latest installment of the Fantastic Beasts story.
Sing 2
The 28th January sees the release of Sing 2, (Cert PG) the follow up to the hit movie Sing which was released all the way back in 2016.
Can-do koala Buster Moon returns, and in this brand new adventure his all-star cast of animal performers prepare to launch their most dazzling stage extravaganza yet - however there's just one little problem.
They have promised to book the world's most reclusive rock star - played by legendary music icon Bono, making his animated film debut - to join them for the show. Unfortunately, they haven't actually asked him yet….
With the voices of Matthew McConaughey and Reese Witherspoon return along with Scarlett Johansson joining Bono, Taron Egerton and host of other cameos including Jennifer Saunders, Pharell Williams and Bobby Cannavale.
Still Showing
Here are the family films from 2021 which are still showing in some cinemas.
Encanto
The big Disney movie for Christmas 2021 is Encanto(PG) which tells the tale of an extraordinary family, the Madrigals.  They live hidden in the mountains of Colombia, in a magical house, in a vibrant town, in a wondrous, charmed place called an Encanto. The magic of the Encanto has blessed every child in the family with a unique gift from super strength to the power to heal-every child except one, Mirabel.
But when Mirabel discovers that the magic surrounding the Encanto is in danger, Mirabel decides that she, the only ordinary Madrigal, might just be her exceptional family's last hope.
With the voices of Wilmer Valderrama, Stephanie Beatriz, Diane Guerrero, Angie Cepeda and Jessica Darrow.
Clifford The Big Red Dog
There are probably parents who will take their kids to see this movie having watched Clifford The Big Red Dog (Cert TBC) which first aired in 2000, on TV themselves as children.
This ever popular oversized canine finally has his own movie, and as Emily Elizabeth struggles to fit in at home and at school, she discovers a small red puppy who is destined to become her best friend. When Clifford becomes a gigantic red dog in her New York City apartment and attracts the attention of a genetics company who wish to supersize animals, Emily and her clueless Uncle Casey have to team up to save Clifford from the forces of greed.
Released on 10th December it features the voices of Darby Camp, John Cleese, Sienna Huillory and Jack Whitehall.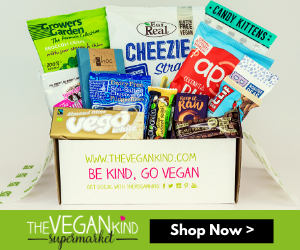 Dogtanian And The Three Muskehounds
Dogtanian (U) is an ambitious young swordsman who dreams of becoming a hero and joining the legendary Muskehounds. After proving his skills and earning their trust, he and the three Muskehounds must defend the King from the villainous Cardinal Richelieu's secret plot to seize power. Will the Cardinal win and take control, or will Dogtanian and his new friends foil the evil scheme before it's too late?
One for all and all for one with the voices of Tomas Ayuso, Elisabeth Gray and Scott Cleverdon.
Ghostbusters: Afterlife
The 19th November sees the release of the next chapter in the original Ghostbusters universe.
Ghostbusters: Afterlife (12A) set thirty years after the events of the original 1980s Ghostbusters films, and in it Bill Murray, Dan Aykroyd, Ernie Hudson, Sigourney Weaver and Annie Potts all reprise their roles from the original films. A single mother and her two kids arrive in a small town and begin to discover their connection to the original Ghostbusters and the secret legacy their grandfather left behind.
Along with the original stars, the movie features Carrie Coon, Finn Wolfhard and Paul Rudd.
Spider-Man: No Way Home
Superhero fans will be excited to see the release of Spider-Man: No Way Home (Cert TBC) on 17th December, when for the first time in the cinematic history of Spider-Man, our friendly neighbourhood hero is finally unmasked. No longer able to separate his normal life from the high-stakes of being a Super Hero, he asks for help from Doctor Strange to make his identity a secret again.
Starring Tom Holland, Zendaya and Benedict Cumberbatch as well as a host of returning favourites  including, Jacob Batalon, Jon Favreau, Marisa Tomei,  Alfred Molina and Jamie Foxx.
More Articles You May Like
---
About eParenting: eParenting was started by Jacqui O'Brien in 2004. At the time her kids were 1 and 4 and kept her nice and busy. Now they are teenagers and still keeping her pretty busy!